Welcome to the official website of the Yemen Embassy in Kuala Lumpur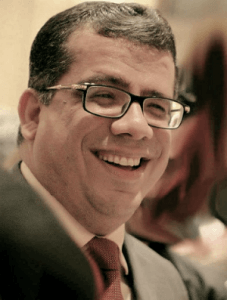 It is my pleasure to welcome you to the website of the Embassy of the Republic of Yemen in Malaysia, which covers also Vietnam, Cambodia, Thailand, and Philippines. This website contains chronologically and full historical information concerning diplomatic relationships with all the countries listed above. It also offers information regarding consular services provided to citizens, university students, patients, and social visitors. Besides, it gives a brief introduction of the history and geography of Yemen, and of tourism and investment sectors in Yemen.
Ambassador Dr Adel Mohammed Bahameed
Our Vision
To provide distinguished representation and excellent consular services.
Our Mission
The KL-Yemen Embassy seeks to enhance the mutual diplomatic ties with Malaysia and other countries such as Philippines, Vietnam, Thailand, and Cambodia where Yemen has non-resident representation. The provision of quality-distinct consular services aims to promote the mutual interest and serve the Yemeni communities.
Strategic and National Objectives
To represent Yemen at the concerned countries.
To safeguard the interests of Yemen and Yemeni citizens in the concerned countries within the dictates of the international laws.
To advance the amicable relationships between Yemen and the concerned countries and further political, economic, cultural and scientific ties.
admin
The Government of Yemen holds the Southern Transitional Council responsible for the armed escalation in the interim capital of Aden, and for its serious consequences that threaten the security and safety of citizens and security and stability in general.
admin
Yemen's Ambassador to Kuala Lumpur, Dr. Adel Bahaid has discussed with the Secretary General of the Malaysian Foreign Ministry, Shahrul Ikram the bilateral relations between the two countries and means of enhancing them.
admin
Yemen Rayheen Initiative Organization in collaboration with Malaysian Relief Agency (MRA) organized bazaar on Sunday in the Malaysian capital Kuala Lumpur. The bazaar aimed to contribute to supporting the Yemeni families who are living in Malaysia as refugees.